Home
›
General Discussion
The Transformers Forged to Fight community has officially moved to Discord. For all the latest news and updates,
join us here!
Showcase Update Request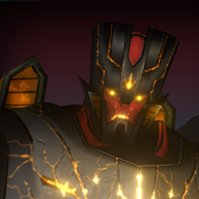 yorkdred
Posts: 72
Hi All-
When I was playing showcase last month I felt like the mode was not serving its purpose. For me, the showcase is comparable to a test drive of a car I'm considering to buy and the showcase doesn't allow you to get a good feel on how a certain bot performs. As result I have several suggestions for Kabam if they ever consider rework:
1. Let a player choose difficulty level. A slider like in AM can work... it can even be the same difficulty set up as in AM meaning lvl 1 would yield 1500 rating, lvl 30 - 5000, etc. It is hard to figure out if a bot is good if you test it on weak opponents. It takes about 15 hits to end the fight now. I understand that there should be a balance to allow new players to play the mode and I believe the slider would work perfectly in this situation.
2. Let a player choose an opponent. This way you can really test it against various classes and gain better understanding of bot's performance. Perhaps, we could even choose a mod for a fight. I wasn't able to test Megatron's signature ability last month since there were no buffs to steal
It would be nice to test Prowl against an opponent on power flow for example.
3. Attach offers to the showcase. Perhaps, completion grants you a ticket with access to a special offer in the store... for example, exclusive bot of the month crystal with an equal chance to get one of the featured bots... Or, it would allow you to purchase one of the featured bots for cash???
What do you guys think?
Tagged: