Home
›
General Discussion
The Transformers Forged to Fight community has officially moved to Discord. For all the latest news and updates,
join us here!
Request to Kabam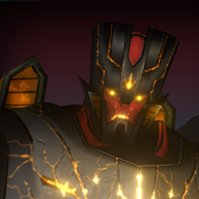 yorkdred
Posts: 72
Hello Kabam Team -

I'd like to thank you for your hard work which keeps this game alive, competitive, and still attractive to many players around the globe. I believe, most of the community acknowledges that there are constraints on resources which don't allow you to fulfill all of our requests and make you choose and prioritise changes and upgrades you have been making to the game.

With that being said, I'd like to ask you for consistent open communication of your priorities and projects which you are focusing on. You did it several month ago when communicated your short term goals in the post on the forum. I'm wondering if you could do posts like that consistently... let's say quarterly.

I think it would help to keep community engaged and aligned with developers.

Thank you
Tagged:
This discussion has been closed.