Home
›
General Discussion
The Transformers Forged to Fight community has officially moved to Discord. For all the latest news and updates,
join us here!
How do you feel about this game?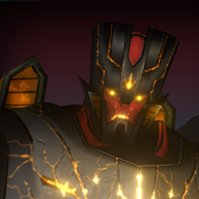 Grimes79
Posts: 65
Have you been playing TFTF for a while?

Not really wondering here in this post if you are satisfied, dissatisfied, or somewhere in between with respect to where this game has been going. Pretty sure voices in this forum won't move the needle much anyway.

You know what might move the needle? Review this app in your app store. Right now it has a 4.8 out of 5 rating in the Apple App Store. Do you think that rating is too high? To low?

Don't tell me. Consider opening the store app and tap your rating for this game. Maybe we can move the needle.


PS...maybe ask the folks in your alliance too. Maybe ask your friends...both the ones still playing and the ones who are not.
Tagged: