Home
›
General Discussion
The Transformers Forged to Fight community has officially moved to Discord. For all the latest news and updates,
join us here!
YOU GUYS RUINED ARENAS FOR EVERY ONE FIX IT NOW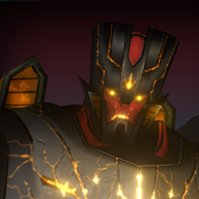 Shockwaves_jdjcjdjx
Posts: 105
OHH come ON KABAM YOU GUYS RUINED THE ARENAS What happened to the milestone all the hard core players get the 4 star shards and all the normies GET NOTHING WHAT WAS GOOING THROUGH YOUR BRAIN CELLS WHEN YOU DID THIS HAVE YOU GONE INSANE ALMOST NOBODY IS GONA GET TO THE 4 STAR RANK REWARDS ALL THE HARD CORE PLAYERS HOG THEM THIS IS WHY MILE STONES APPEALED TO US YOU GUYS MESSED UP CRYSTAL ARENAS PERMANENTLY UN LESS YOU CHANGE IT BACK TO ACTUALLY GOOD MILESTONES
This discussion has been closed.