Home
›
General Discussion
The Transformers Forged to Fight community has officially moved to Discord. For all the latest news and updates,
join us here!
Return back my rewards and my spark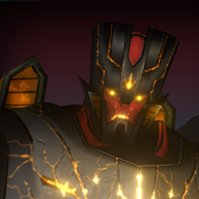 Prime_supreme81
Posts: 6
I have been banned for 7 days because i used unauthorized software which i have no idea the software is not belong to kabam.

Due to make action kabam has taken away all my rewards from playing ROK.
The most dissappointed things is kabam taken away 3 of my t2 alpha and 5 of my t3 basic spark which some of them i gain from my own effort before i used the software.

I am not satisfied because there is no warning regarding the software since i play this game and previously i have spent some real money to buy the offer from kabam

So please return back all my rewards as soon as u can which i already gain before i already been banned by kabam.


Tagged:
This discussion has been closed.