Home
›
General Discussion
The Transformers Forged to Fight community has officially moved to Discord. For all the latest news and updates,
join us here!
When can we expect some sort of improvement towards Hound?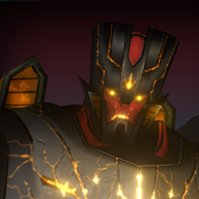 VectorSierraİX
Posts: 39
At this point. I'm sure the people at Kabam knows Hound is less than average compared to the rest of the warriors. Don't take my word for it. The majority of the community would agree as well. Some will defend Hound, no doubt. Saying you just need to know how to utilize him or somewhere along the lines. But no. Even when you use him the way he is intended to be used, your opponent would be long offline by then if you use any other warrior. So, my question is, with Kabam knowing he's not good. When can we expect some improvements made towards Hound? I would love to pair him with MV1 and Ironhide. He's meant be to apart of this group of bots. But the way he is now. Drift would be the best choice.