Home
›
General Discussion
The Transformers Forged to Fight community has officially moved to Discord. For all the latest news and updates,
join us here!
New bots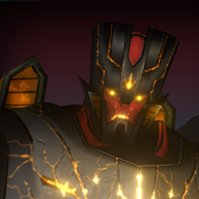 Matrix_Pharaoh
Posts: 2
Recently in forged to fight beast wars Cheetor was released. This was an expected character to be added in and I look forward to obtaining him. But we still have a few problems. To start things off I'll address the fact that only 1 predacon is in the game. I think the next beast wars character should be turanchulus or rampage. Beast wars megatron should be added in but only after some other preds are in the game to create conflict between the preds and maximals, meaning just build up his arrival. Another problem is the fact that we haven't gotten a demolitionist since September 2017. I think the next demolitionist should be movieverse starscream. Kabam needs to hold off on g1 characters for a while because many fan favorite movie and beast wars characters haven't been added in. One major shock is that movieverse sideswipe hasn't been added in and that there isn't a single movieverse tech class. This game has grown so much but still has much more to go. Another idea I had which kabam doesn't have to do but I thought would be cool was if they gave different skins for characters. For example a nemesis prime skin for g1 and movie Optimus, a dotm skin for megatron, a true g1 skin for megatron, and maybe some transmetal skins for Optimus primal and dinobot. Cheetor has a transmetal skin so it would make sense to give the others ones too. Also there could be a last knight skin for drift, a last knight skin for megatron, a black skin for arcee, a movieverse galvatron skin for g1 galvatron, and so many more. I hope kabam takes me on my advice because I believe I speak for the majority when I talk about who should be added in.
This discussion has been closed.