Home
›
Bugs and Known Issues
The Transformers Forged to Fight community has officially moved to Discord. For all the latest news and updates,
join us here!
Daily Calendar not keeping track correctly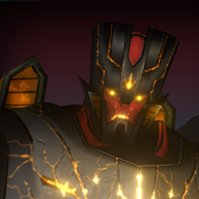 Brewmaestro
Posts: 2
I have logged on to the game at least once a day almost every day since the game released, and certainly every day without fail since they introduced the daily calendars. However, for the past two monthly calendars, I have not had several days counted for some reason. I wrote last month off thinking I had just forgotten, but I know for certain I haven't missed any days this month, yet the last two days of the calendar are already marked off as missed. Anyone else have this issue? Can I get some help with this? Thanks.
Tagged: