Home
›
Bugs and Known Issues
The Transformers Forged to Fight community has officially moved to Discord. For all the latest news and updates,
join us here!
Away missions refresh bug
Mufc14
Posts: 643
Since the away missions update I was getting the same missions after the 10 energon refresh all the time. I know it's possible to get the same kind of missions but I am getting the same kind of missions, requiring the same class of bots, same gold cost, same time & same amount of rewards not once nor occasionally but every single time I hit the refresh button. So for me this is not a coincidence and when I contact the support that what I got:
Alleya: I want you to send me a video for you refreshing it multiple times even though you have already sent us a video for doing once.
John: this is perfectly normal.
Anastasia: you need better bots to do better in (Alliance)mission??? And now your case (05229130) has been closed.
This the video: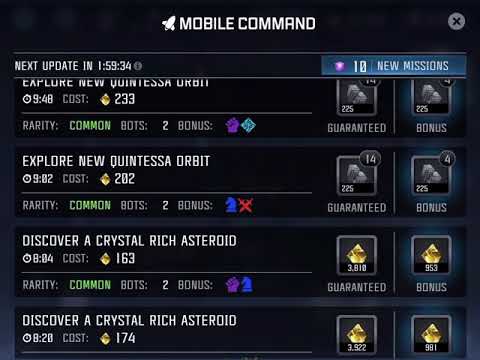 And this is pictures before & after
Tagged: