Home
›
General Discussion
The Transformers Forged to Fight community has officially moved to Discord. For all the latest news and updates,
join us here!
TIME-SLIDE: STARSCREAM'S BRIGADE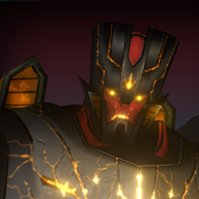 Kabam Boo
Posts: 6
Administrator∙Moderator ›

Greetings Commanders!

We join with the Starscream of another Timeline who has gotten what he wanted, he now "leads" the Decepticons. But there is no happily ever after for this treacherous Bot. The Commander is forced to join in to keep up appearances on this twisted world, but how long will the duo last as STARSCREAM'S BRIGADE?

Start Date: August 13, 2020 @ 10:00AM (EDT)
End Date: August 27, 2020 @ 9:59AM (EDT)

Rewards: Same as previous Time-Slide.



Tagged: