Home
›
Bugs and Known Issues
The Transformers Forged to Fight community has officially moved to Discord. For all the latest news and updates,
join us here!
Game crashes more frequently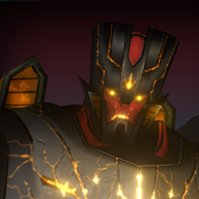 FallingInStereo
Posts: 90
Lately the game is crashing a bunch for me. Especially on attempting to load into a fight and when trying to use the ads for energon. Haven't been able to progress at all in the time slide because it crashes every time. On the updated iOS and iPhone 7. Wifi on. Anyone else having more frequent game crashes or is it just me?