Home
›
Bugs and Known Issues
The Transformers Forged to Fight community has officially moved to Discord. For all the latest news and updates,
join us here!
Relics not working in Titan cycles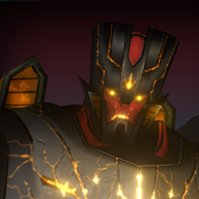 KakaMax
Posts: 44
Having my 3 all-game-mode relics in place vs having no relic at all doesn't affect my bots' rating within Titan cycles.

Weirdly so, I think relics used to affect bot rating when looking at the roster but I might be remembering it wrong and it's not that relevant anyway (though I do like to see how a specific relic/mastery affects the overall rating).

Special and story mission ratings are being affected by relics as they should, as are AMs, with all game mode ones and specific mode ones (at least until yesterday it was working).

By now it's just Titan cycles the seem to ignore all game mode relics.

You can test this easily but if you insist, I can upload captures but you really shouldn't ask me for that.

Android 10 user here, latest version of the game.