Home
›
General Discussion
The Transformers Forged to Fight community has officially moved to Discord. For all the latest news and updates,
join us here!
Alliance War (Blaze Version)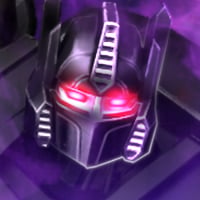 Blaze_Kagami
Posts: 124
So I come up with a idea and decided to put it in the forums(for convenience).
Map
Ok I have not drawn it but try to visualize it.
So there will be 16 nodes, the first node will be starting point while the remaining 15 nodes will have enemy bots. The path will divide in three routes. I hoped to make the map in time but just couldn't.
How Battle will Take Place
So 15 Alliance Members will put the bot and mods combination of their choice for each node. Also in a map NO bot is selected twice i.e. one bot can not be use more than once but mods can be repeated. While the remaining 3 members will choose 1 bot each to take on the enemy alliance base.
Goal
The attacking alliance members will try to defeat the enemy alliance base as quickly as possible to win. The 1st alliance to quickly do 100% map completion wins.
Matching
The alliance should be matched based on the mean of the alliance rating and not just the alliance rating itself.
When the Alliance War should held
The alliance war should happen on the non Alliance Missions i.e. three days.
Each alliance can participate in two wars in a single day. The three attackers that were selected for one time can not be selected for the rest of the week. So that each member is utilize in this way.