Home
›
General Discussion
Ideas, Maybe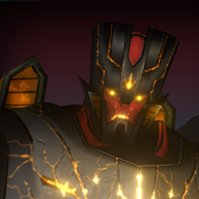 Lebombjay
Posts: 1
When i first started the game i didn't know it was still in beta until i actually came on the forum to get some tips about how i can improve my gaming experience. Although i'm still fairly new at the game and still don't quiet understand it but i really enjoyed it a lot. i basically spend my 7 gigs of data on this game alone and not once think its not worth it. As i was reading on the forum I saw someone post about potentially adding new bots to the game and heard that there will be many more bots to come which made me excited for the full release of the game to come out and how many bots we'll see by the end of the games development. Some clans or specific bots I would like to see in the game probably later down the line would be-
(will be long but detailed, Series / Type / Name)

Transformers prime series

Predacons
-Predaking
-Darksteel
-Skylynx

Autobots
-Wheeljack
-Smokescreen
-Arcee
-Alternative bumblebee (black & yellow)

Decepticons
-Airachnid
-Dreadwing
-Megatron (Dark energon form)

Beast wars/ Beast wars:Transmetal

maximal
-Optimus Primal
-Cheetor
-TigerHawk
-Dinobot
-Depth Charge

Predacon
-Megatron (T.Rex Form & Dragon)
-Scorponok
-Dinobot Clone

Transformers Movies

Dinobot
-Slug
-Scorn

Decepticons
-The fallen
-Scorponok
-Ravage
-Stinger (Pagani Huayra, made by KSI Prototype modeled after Bumblebee)
-Two heads (age

I do have more but i just cant think of them, if anyone else has anymore that they would like to see feel free to put it here.