Home
›
General Discussion
Base and Arena AI Style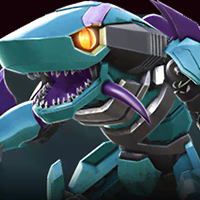 LegacyTheApp
Posts: 17
Does the AI style of a player's base and bots in Arena emulate the players fighting style with the bots?

In example if I use Waspinator to spam heavy attacks vs melee style, does the AI have machine learning that learns my style and uses it against players when they attack my base?

We were discussing that sometimes a player's bots match their style in arena and on their bases and were wondering if it was a coincidence.
Tagged: