Home
›
General Discussion
Cheaters and/or exploiters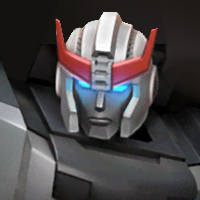 WunWun420
Posts: 41
Lately I have noticed an increased number of unexplicable situations when raiding. First time I wqs angry with Kabam about this situations, but I decided to observer for a period what happens and in 1 month (august) I encountered 5 situations that had no logical explanation.

1: I couldn't finish a fight with an 1200 Grindor With my 1300 Optimus and 1250 Ironhide, when hes hp dropped to 10% he just stopped taking damage, despite using heavy attacks, specials, range, etc. while taking the hits but no dmg hes special bar was filling and eventually he finished my bots.

2: 900 Arcee 1 hit S1 my 1300 Bonecrusher full HP (I dont think I need to explain more).

3: 3k damage take on my 1300 Motormaster from an 1000 Waspinator on a normal range heavy attack. He had like 500 hp left, I was full HP and I didnt even try to dodge it, but it happened and my jaw dropped.

4: 1 hit from a 1100 Megatron Heavy range attack on my 1400 Optimus Prime, just like that.

5: I couldnt hit(!!!!!!!) an Ironhide 1200 with 3 bots and he killed them all. Nonstop dodging and backing. I just couldnt hit him 1 time with normal attack, only once per fight with a special in 2 matches!

After alot of thinking and studying the forum my only logical conclusion is that either this situations are completely isolated and happen because game mechanics have a glitch, or, there are people that know bugs or exploits or another type of action that empower there bots.

So I decide to make this post with the following suggestion: add an ingame report buton or another type of action that allow us to report this unusual situations, it's well know fact that there are cheaters here and maybe its time for us to have the posibilty to fight along with the devs against them!

I didn't write this long post at 3 am just because I didnt't have anything better to do, I play since April and I have over 14.000 fights won, and I want to keep playing this game, but also make sure it's fair and equal for all of us!