Home
›
General Discussion
Are you kidding me???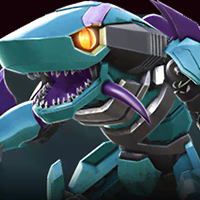 Serapth
Posts: 157
Commanders,

We're receiving reports that some players are rerunning the Ancient Sanctum Map over and over because of the bug that is currently live causing the Map to reset. This is not an intended behaviour of the map, and exploiting this bug is not allowed. If you or your alliance is taking advantage of this bug, cease this immediately.

While we understand that this bug is caused by an error on our end, and will take that into account, actions may be taken to rectify this situation, and that may result in a loss of points for your Alliance.
Of course people are running it over and over IT KEEPS RESETTING!!!!
You've all screwed up, badly. We get it and understand... sort of. But this comment is beyond the pale... people aren't exploiting by playing over and over, they are trying to play the damned game.
So friggin tone deaf.
If this is the issue, take the damned game down, fix it and reset. To threaten players for trying to play through your buggy mess. This is just... mind boggling. Especially on a day players are excited to try new content and are running face first into insane bugs, in all aspects of the game.
Tagged:
This discussion has been closed.