Home
›
News and Announcements
Regarding Today's Issues [UPDATED: Nov 30 14:42 PST]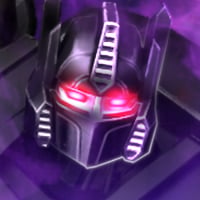 Kabam Miike
Posts: 1,833
Administrator ›
Commanders!

This morning, we experienced some technical issues that caused trouble with our brand new content, We are happy to announce that we have found the cause of the issue, and why it was not affecting all players in the same way.

What occurred was something that we have not seen before. When moving our new Data to our servers, one of these servers failed to update. This was caused by a corruption issue. Therefore, any time a player connected to this server and tried to commit an action that required this new data, it would cause problems, and with players constantly switching servers, it affected most of our players in one way or another. This switching of servers is done automatically, and players have no control over this.

We have now fixed the problem, and are ready to work on the issues that it caused. This affected lots of players, in many different ways, so bear with us.

Alliance Missions:
Because of an issue where the Ancient Sanctum map would constantly reset, as well as an unlimited energy issue, we elected that the only way to fix this problem was to reset the entire Alliance Mission event.

This means that all Alliance Missions were closed, and your party returned to you. Alliance Missions will need to be started again. The timer for the series will be extended to compensate for the time lost, and will run for a full 4 days.

Any items that were used during this period in Alliance Missions will be returned to you. Because this will be a brand new series, all points will be reset. You'll be able to keep the Milestone rewards that were earned.

Dinobot Chips being Awarded instead of Megatron Chips:
Some players opened Crystals, and found themselves receiving Dinobot Chips instead of the Megatron Chips that they should have received. We will be granting these users the Megatron chips that they should have received.

Missing Megatron Crystals:
Some players have reported that they purchased, but did not receive the Megatron Crystal. We will be ensuring that all players receive the Megatron Crystals they purchased.

I Still Function Spotlight Mission:
Some players were repeatedly kicked out of the I Still Function Spotlight Mission. These players will have their Items used returned, including Energy Refills, Potions, Etc.

Friday and Monday's Offers:
Something we did not realize initially, but now understand the cause of, was that many Commanders were not able to purchase offers on Friday or Monday because of this server issue. We will be re-enabling the Tier 2 Alpha and Tier 3 Basic Daily Card offers from Friday, and the Crystal Bundle offer from Monday for all players that were not able to purchase them, or chose not to at the time.

If you have already purchased these offers, they will not reappear to you. Additionally, we are still working on fixing an issue where some tiers of an offer were not available upon purchasing the lower tier.

We're very sorry for inconvenience and frustrations this morning, and will be taking steps to ensure something like this doesn't happen again. We'll be looking into adjusting the start time of these events to ensure that we are able to respond to them much quicker, but will have more details on if we can do this in the future.

We'll likely have more details on today's issues later, so please keep an eye out here for more information.
Tagged: