Home
›
General Discussion
Feedback on Dec Expert Spotlight 1.1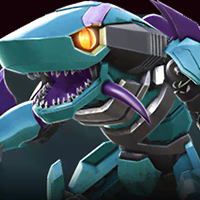 KingOfPain
Posts: 91
Only ran the first mission so far, but extremely disappointed. For the last few months, I feel that you've done s good job of making some creative and challenging encounters via things like the focus power mods, timed attack/resistance/power gain mods, etc.
But to make a repair mod that requires a timed melee hit is terrible. There is skill in trying to avoid bots. There is skill in trying to avoid attacking bots using one of your attacks (no ranged, no melee, no heavies, etc). There is skill in having to nullify cycling attack buffs.
There is NO skill in trying to charge in like an idiot, because you have a team with ranged heavies and an AI bot that is just turtling until the IWIN button kicks in.
Make more encounters based on skill.
Tagged: