Home
›
General Discussion
Ancient Sanctum Crystal Rewards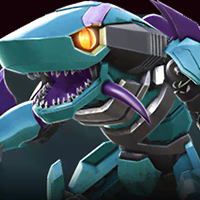 Serapth
Posts: 157
I noticed in the changes thread there was no comment about these crystals and their contents. It seems like the loot tables on these crystals is wrong.

For example, last round I opened 4 of them, 3 times it was a single bot revive. Talking to several allaince mates and folks from sister allainces and this single revive reward is common... Way too common. Heck a few poor souls have received nothing but single revives from these things.

It might be epically bad luck but I'm highly doubting it. Heck, at this level a single revive shouldn't even be an option, let alone this common. Especially when you figure we get half as many crystals as we used to.


So please, along with your other changes, check that the rewards for these crystals are right too, as they are extremely frustrating for many of us right now.

Oh, and thanks for listening to user feedback... It's refreshing.