Home
›
General Discussion
The Transformers Forged to Fight community has officially moved to Discord. For all the latest news and updates,
join us here!
Forging. How to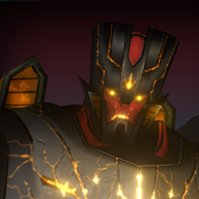 NKV82
Posts: 9
So I've started playing in October and recently I've landed my first 4 star bot, G1 Optimus Prime. I'm close to finishing the level up, my question is: what's the best way to forge my other (1,2 and maybe 3*) G1 Optimuses?

Should I forge them all directly into the 4*? Or forge the (max level) 1* into the (max level) 2*, then the 2* into the 3* and so on? Sorry if this has been asked before, I ran a quick search and couldn't find anything.