Home
›
General Discussion
Alliance Wars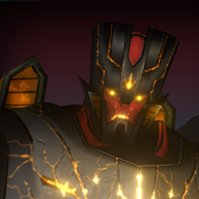 D3v1L
Posts: 65
Hi team Kabam.

I think it is time to start discussing this great feature:the Alliance Wars.

For the peeps not familiar with how it works I will give an example.
It is similar to the Alliance Mission.We have a big Map full of enemy bots.
But these bots are not sharks,but actually our own bots.

How it works: We have an empty Map with nodes.There are linked nodes,mini bosses and a final boss of course.
Every member of the Alliance puts 3-5 of his bots on the empty nodes.We fill the Map.
The other Alliance that we face does the same.
We will have a certain amount of time to put our bots in.Like 24 hours or so.

After the timer runs out,the War begins.
It is really exciting.:)
There are diffrent ways to earn points and win the War.But basically you need to 100% explore the enemy Map,kill all bosses and you may come victorious.

Great feature that is super exciting.
Both free to play and whales will find it interesting and will keep us busy during the downtime between Alliance Missions.
They can run together actually,so we need quite the roaster to have Attackers for both modes and also to place permanent defenders for the given War.
I think most season players have big enough roasters and it is highly time for content like the Alliance Wars to be introduced.

Can not wait to see it in the feature updates.
Probably very soon?

Cheers for the great game Kabam and especially the team who is doing the hard work coding Transformers:Forged to Fight every day.




Tagged: