Home
›
General Discussion
Running Away Isn't Fun...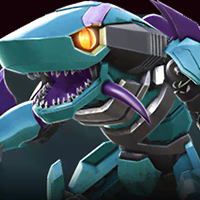 Serapth
Posts: 157
I'm noticing a design trend on special missions and it's an awful one.

You know what I want to do when I play a fighting game? Spend 3/4 of the match running away...

Oh wait... the opposite of that!

This seems to be basically the "challenge" of every mod now.

Run away for X seconds while unstoppable or instant kill. Run away for X second while power gain, or instant s3 attack. Run away while enemy takes no damage heals from all damage taken. Repeat ad naseum and often with even more cheese ability layered on top.

I can handle this style of play ... I just...

Don't enjoy it. You aren't making your game more challenging... you're making it less fun.