Home
›
General Discussion
The Transformers Forged to Fight community has officially moved to Discord. For all the latest news and updates,
join us here!
[SPARK ACADEMY] SECRET OF THE SHARKTICONS (READ B4 opening your 3* SHARK Crystal CALENDAR Reward)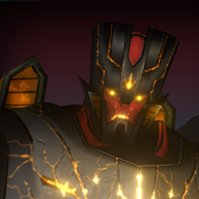 Traminator
Posts: 59
SECRET OF THE SHARKTICONS !!

READ FIRST BEFORE YOU EVEN OPEN THE 3* SHARK CRYSTAL from CALENDAR REWARDS.

Short version... 

ALWAYS Rank your 3* Sharks to 4/40 & then Forge them for MASSIVE points. (Equivalent to 50% of a 3* 4/40 Bot)

To get the most out of your 3* Sharks, you might want to leave your 3* Shark crystal unopened until you 4/40 Max and Forge away ALL
(1) currently duped 3* Sharks and
(2) any unduped 3* Sharks for which you don't have any 3* Sig programs ready to load into it.

In other words, you will get the most benefit by 4/40 maxing all your 3* Sharks before you open your next 3* crystal. Duping a 3* shark means that you are throwing away the opportunity to extra those extra points from another shark you can max out. (Forging 2 separate 4/40 sharks is equivalent getting a free 3* 4/40 Bot)

The only exception to this is when you happen to have a lot of sig programs for a particular class of 3* and you can keep that particular 3* shark around hoping it gets duped and you can then use the sig programs. (Speaking for myself, my cutoff is at least 10 sig programs, but FYI, at 15 Sig programs, forging that Shark will guarantee you a full 4* Shark crystal)

I'll include more details and fine print and analysis at:

http://www.SparkF2F.com/SHARKTICON

PS - Yes, I know it might "take forever" for SOME of you to save up the 210k Ore, $250k-$300k Gold and an Alpha... but it's absolutely worth waiting to do it right no matter how long it takes to save all that up.