Home
›
General Discussion
"We the players"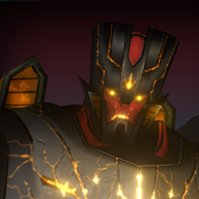 Reaction86
Posts: 77
So, as we all know, Transformers has won best mobile game. It has been flooding the forums page, also it has been the new hot topic for 2 days or more now in all the chat rooms related to this game. I have been hearing non stop, both positive and negative feed back from all the players in spark family and forged family. Now because of all this hype on the game I'm sure this will generate more player growth thus leading to a much larger player game base. Great news for kabaam($$$). Also great news for arenas, since the percent amounts in rewards is based on the number of players participating in that days arena. That about sums up most of the positives to the award being won.

Now on to some of the negatives I have heard. Which I'm sure it's been all over the forums already. giving the players an awesome and bodacious rewards since we are the ones who play the game. I want to get people back on track and start talking about the game again and not worry so much about giving us a free reward. Anyway we could resolve this? Not saying give us what we want. But at least give us an answer? Wether there is something in the works for us players or if it is what it is.

Either way, good job to the dev team, and great job to the players who come here and give constructive criticism to make the game better. We all put a large amount of time into this game, both players and developers. And this rewards shows are efforts.
Tagged:
This discussion has been closed.