Home
›
General Discussion
Low Star bot upgrade to higher star level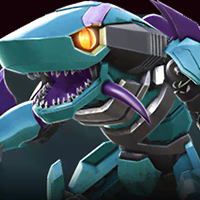 Shadow
Posts: 2
Hello, i been wondering why there is no way to update low Star bots to next Star level? All one and two star bots are really useless unles you use them as base defenders.

So i think maybe we can get bot star update system like:
1. Reach full XP and Forge level, then you can use basic methods to update two Star bot to three star.
2. Buy upgrade pack and use it for a particular bot.
3. sacrifice a higher level bot to upgrade lower to the next Star class.

Well what do you think?
Tagged: