Home
›
General Discussion
Base Buildings Cannot be Accesed!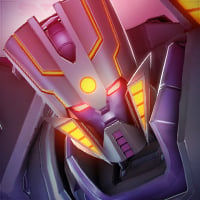 Predacon_Order
Posts: 257
@Kabam Miike
, I don't have a screenshot, but I do have a problem in the game that has happened recently.
I was about to log-in to my account after re-installing the app, but when I accidentaly pressed "Play", the game started from the Tutorial phase. However, after I finished the Tutorial and finally logged-in to my original account, all Buildings in Base (Mobile Command, Raid Center, Alliance Headquarters) were black and locked just like in the Tutorial, even though I'm already Level 49 and they were previously completely free.
Please fix this glitch, though some of these functions can be directly accesed though other Menus, it is really annoying and I cannot claim my recently-started Away Mission's rewards!
Tagged:
This discussion has been closed.