Home
›
General Discussion
My personal synergies list of teams.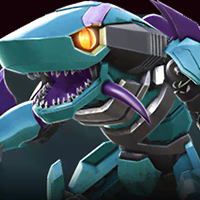 VectorSierraİX
Posts: 39
*The
Priority
tags are just an indication on teams I'm currently focusing on ranking up to suitable levels.*
My only rule when putting together team compositions is not adding more than one bot of the same class in each squad. In my mind. We can only bring up to five bots to a mission than six. Mind as well put five different classes and making sure the bots in each team find the most benefits with each other.
Post your own favourite team composition down at the comment section below. Enjoy.