Home
›
Alliance Recruitment
Fun, friendly, and supportive alliance looking for active players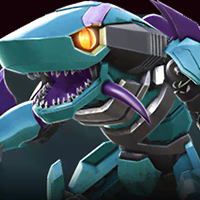 ZRogue
Posts: 20
We are a very friendly, supportive bunch, welcoming commanders of all ranks. We are happy to help you grow, always sharing tips on the best and fastest ways to level up, gain 4* bots, achieve higher ranks, bot chips, and anything else!

We have alliance members from all over the globe, which makes English the official language of our team.

Requirements:
3x bots with a ranking of 1000 or higher.
Participation in Alliance Missions on Saturday and/or Sunday.

If you are interested, find us by searching for "Seekers United" or using our tag [Sscrm].
Tagged: