Home
›
General Discussion
Raids and alliances wars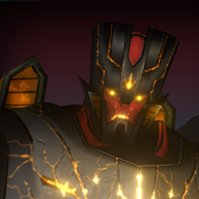 Reaction86
Posts: 77
So me and the boys at OVD have been talkin...

Raids seem to be losing popularity. Bases are all weak. Mod don't help that much. And it seem like we only raid when there is something in the store we want.

So how about this, make a nice blend of raids and alliances wars. Each alliance get a bot/mod free map. Then each person from the alliance is allowed to put down "X" amount of bots/mods and as a team we create our own alliance defense map. Once the map is custom made by the alliance, they can then start to fight in wars vs other alliances bases. Keep the raid chips as currency for winning. Or change it. Doesn't matter. Make it an every other day event. 24hrs to defeat the randomly chosen base. Then a day off to re make the map as needed. You can put special items in the mix. Keep the raid store, as raid currency could be obtained by fighting in these wars. Then offer milestones rewards on a weekly basis based on points obtained. At the end of the war week give out rank rewards.

I'm sure this idea could use a bit of tweaking. But overall seems like a solid idea to bring in alliances wars(that isn't like MCOC) and give new purpose to raiding bases.