Home
›
Bugs and Known Issues
The Transformers Forged to Fight community has officially moved to Discord. For all the latest news and updates,
join us here!
Disabled Chat Functionality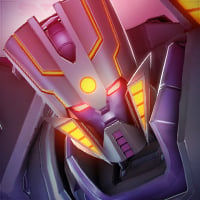 Charleshot25
Posts: 143
Does anyone know how I can get in touch with an actual HUMAN BEING at KABAM. I have had my chat functionality disabled since December 2017 in game and its really annoying having to use a 3rd party service to communicate with my alliance sometimes. Every time I tried to contact kabam support, about the issue, I get an automated response saying If chat functionality does not return in 3 days, I've been permanently banned and refuse to give me a specific reason as to why. If I have been banned I'd like to know why. When you go to court, by law you have to know what charges are against you. The same rule should apply here. I refuse to make another account because I have been playing since the begining and have put too much time and effort into obtaining my bots.
This discussion has been closed.