Home
›
General Discussion
The Transformers Forged to Fight community has officially moved to Discord. For all the latest news and updates,
join us here!
I Have been wrongfully chat banned and KABAM refuses to cooperate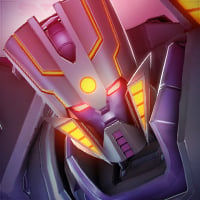 Charleshot25
Posts: 143
I have been having an issue regarding my chat functionality in forged to fight. Since December of 2017 I have been unable to send messages to anyone via in game chat functionality. I can see what others are saying to each other via in game chat I am unable to communicate with anyone in the game unless I use a third party service. I have sent several emails to KABAM regarding this issue and I get the same automated response (see screenshot below)

I sent another email about the issue today (7/12/18) and I got a response shortly after saying my case was closed. My ability to send messages is still disabled.

Here's why I think this is absolute nonsense.

1) The game censors 80% of what players type regardless of weather or not what you have to say is derogatory. For example, I remember the word "got" being censored whenever I tried to type it. I don't think i need to explain how stupid that is.

2) In the email I received, (see screenshot) It says I may have violated the terms of service by spamming, unauthorized commercial promotional content, transmitting inappropriate content, etc. I have done none of these things. How can I when the game censors everything? As a matter of fact I remember exactly what I said in the game chat right before I got banned. Some under-aged user was attempting to flirt with me and my response was "I do not condone pedophilia." Not even a minute later I was unable to send messages in chat anymore . How does that warrant a ban KABAM?

3) If I did violate the terms of service (which I don't believe I have), you can't just ban someone without giving them a warning. What angers me the most, Is KABAM's refuses to give me an exact reason as to why my chat function has been limited. In the real word, the accused has a right to know what charges are being brought forth against them. The same rule should apply here as well.

I'm posting this on the forum in the hopes that an admin or someone will see this and help me out. KABAM is being uncooperative and KABAM has no phone number listed anywhere so I cannot get in contact with an actual human being at KABAM to get this sorted out

[Image Removed by Moderation]
This discussion has been closed.