Home
›
Bugs and Known Issues
What's the deal with Primal? Why is his movement so messed up compared to... Essentially other bot?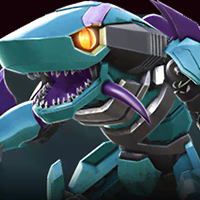 Same_ol_G
Posts: 68
I know this has been discussed in the past a lot forgive me I wasn't really on the forums like that.

Why has his "sticky feet" not been fixed? I try and swipe up and he it's like it's delayed, he just sits there. He's not even clunky, he just doesn't move when u want.

I was just struggling evading basic projectiles while swiping up against cheetor. What's the deal?

Appreciate all the responses ahead of time but also why is there such a lack of responses from the mod staff or development staff? Mike or whoever else. I've made several topics of late that have gotten a high content reading, one even has a poll of 98% yes and still no response from kabam as to whether it's even being considered or not. I don't appreciate that.

Is all this pointless or do they actually listen?
Tagged:
This discussion has been closed.