Home
›
Bugs and Known Issues
AM Waspinator broken just like Primal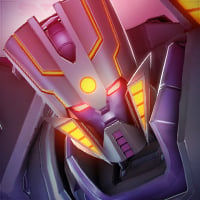 0VERKILL
Posts: 75
Along the same lines of the thread that was created to call attention to the fact that AM Primal gains too many buffs in phase 2 (btw why was that thread deleted?!?!), it appears that Waspinator may have the same problem.
While there are no phases to the Wasp fight, apparently if you get KO'd before taking Waspinator down, the next attempt will have him gain multiple buffs instead of just the one he is supposed to gain at the start of the fight (not including additional buffs gained every 18 seconds).
Had trouble getting the screenie within the first few seconds, but you can still see multiple buffs at the start of the fight.
As I said, this issue was brought up for Primal in another thread (I would have linked it but it was deleted?!?!), but it looks like the problem may be a bit more widespread than initially thought.
Tagged: