Home
›
Bugs and Known Issues
The Transformers Forged to Fight community has officially moved to Discord. For all the latest news and updates,
join us here!
Cyclonus Arena and Away Missions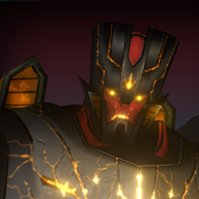 Lord_Primé
Posts: 4
Hi, what happened to the Cyclonus arena quests or away missions for Cyclonus chips? I spent weeks grinding for the 4star and I am less than 5k away from 100k chips and I've noticed everything in obtaining more Cyclonus chips have all of a sudden just disappeared. Yet there is still have 5 more days left to purchase Cyclonus.

Kind of unfair that one has spent weeks grinding for the chips, so close to the goal and then all options to get those final 5k chips have been removed. With the pitiful rewards for the grind, how is one suppose to even obtain the 5 star, let alone the 4 star. Is there nothing that can be done in order to get more Cyclonus chips?
Tagged: