Home
›
General Discussion
The Transformers Forged to Fight community has officially moved to Discord. For all the latest news and updates,
join us here!
Version 8.0 - When and what can we expect from that?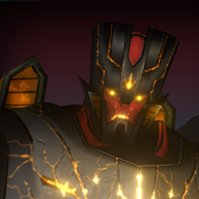 JeitorPrime700
Posts: 34
Can you guys just confirm or give us a date shore if it's coming out in either December or January?

I myself and a lot of players would wish the first Chapter of Act 4, a new AM Map, Alliance Wars, Alpha Spark Daily Missions, return of Energon to Featured Chip Arenas' Milestones, the 5* SP3 Mini-Game, like in the MCOC 5* Champions, a new splashscreen and loading screen, and the release of 2 Bots per month again, like June, July, and August 2017's Spotlights, which announced 2 Bots per month instead of 1.

It would also be good to see G1 Bee in normal Bot Crystals, 4* Tactician Bee, and the addition of Exclusive Mods to normal Mod Crystals + the arrival of 5 new Exclusive Mods to replace them.
Tagged: