Home
›
Bugs and Known Issues
The Transformers Forged to Fight community has officially moved to Discord. For all the latest news and updates,
join us here!
Kabam are you actually going to fix the freezing and lag? Or do you just not care anymore?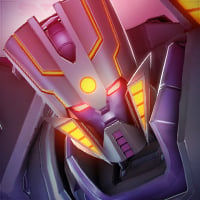 Charleshot25
Posts: 143
Im beating a dead horse here. Its been damn near 2 years and the lag and freezing has gotten WORSE. My game freezes LITERALLY every fight. When the game freezes i pause it but as soon as the game unfreezes and i hit resume, my bot is eating a 5 hit combo.

FIX THE LAG AND THE FREEZING NOW. We tired of hearing the same crap "oh we're working on it" NO YOU ARE NOT. If you guys truly are, GIVE US UPDATES ON DEVELOPMENT. Tell us how much progress you're making towards fixing the bugs. Stop leaving us in the dark.
This discussion has been closed.