Home
›
General Discussion
For Hasbro: What FTF resurrected in me...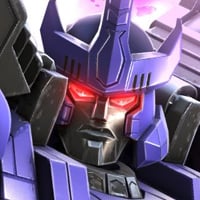 Vavatron
Posts: 843
So, I joined FTF after leaving MCOC. I liked Transformers as a kid, but preferred G.I. Joe and Star Wars. I came to this game for 2 main reasons: Kabam and the Forging Mechanism. The fact that it was a Transformers game was a pleasant surprise, though I never liked the Micheal Bay movies.
Since joining I have:
1. Watched The Prime Wars Trilogy
2. Bought the IDW Trade Paperbacks for Transformers
3. Bought my 4 year old son at least 10 1-step Transformers.
4. Bought him both Cyberverse Ultimate Prime and Megatron
5. Bought him 5 official Transformers Shirts
6. Bought myself several Transformers Tees
7. Watched several voice actor panels at Comic Cons related to Transformers
8. Watched Cyberverse Cartoon with my son (and DVR'd it)
9. Watched Bumblebee Movie
10. Downloaded the 1986 Film on Amazon Prime
I never would have returned to Transformers had it not been for Kabam and this game.
I'm sure there are other stories, much like my own.
Hasbro and Kabam please continue support this game. I suspect as others continue to look beyond MCOC, they will find their way here. As Transformers continues to move away from the Bay Films there will be more organic growth. And the unmeasurable is the sales of toys, movie tickets, other merchandise, and ratings bumps as a result of this small but dedicated population.
@Kabam Miike
@Kabam Vydious
(Sorry for all the tags lately)
If you care about this game, and have something to contribute, please post your story. Let's make this our unofficial plea to Hasbro and Kabam.