Home
›
General Discussion
How about pulling another Franchise into the forge?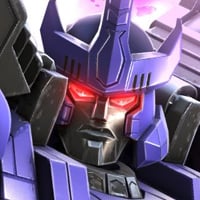 Vavatron
Posts: 843
Transformers has had various crossovers with several different franchises over the years. Why not pull another Franchise into the forge ala Capcom vs. Marvel or Mortal Combat vs. DC? This would be an easy way to pull multiple fan-bases in, and nearly ensure the long term viability of the game.
I know some of you might talk about scale and power, but think about MCOC. Rocket Racoon is generally close in size to Hulk-Buster? And with regard to power, Black Widow can take down Thanos with punches and kicks... and that game is thriving.
As far as crossover, it's not like it hasn't been done before. There are ample franchises to approach:
@Kabam Miike
has this been considered?
Tagged: