Home
›
General Discussion
Game revenue?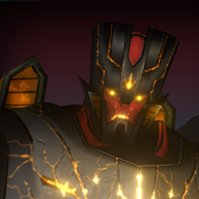 小龙女
Posts: 641
https://sensortower.com/ios/publisher/kabam/445459903
Not sure why Contest or champion has 3 times more downloads but 70times the revenue.
That 100k makes no sense. I myself invest 1000 a month. If there are 1000 people like me in the world, it would be at least 1m revenue per month
Basically, I don't care about revenue.
I care about new content. And revenue dictate licensing fee feasibility and new content.
Actually, from looking at some data, it seems ios game revenue is usually 5 times the download (each person spend 5$ on average)
In that sense, this game makes 1millon per month. If that doesn't take a expenditure into account, revenue might be 400k or less considering taxes, App Store 30% cut, staff, licensing and so on.
I am just wildly giving a guess.
Personally I would love the game to make money and thrive and I love to spend on it. Just don't want to waste time that's all.
I want all 300+ transformers toons all be here in the game.