Home
›
Bugs and Known Issues
Raid Reward Bug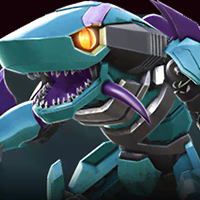 Serapth
Posts: 157
Not sure exactly what just happened... I was saving up raid chips so I'd have 6-8k in the bank to do 3 attacks, to guarantee an alpha essence. Logged in fresh and am somewhat amazed that I hadn't been raided, so I had 10K+ remaining... this should be easy. Just about to tick to 3/3 energy.
So I attack, attack a 6,500 opponent with 3k raid chip reward... score! I may actually be able to hit 18,000 with just one attack!
Then it all goes so very wrong...
Once the raid starts, my raid chips dropped to 5k... Christ, how many times did I get attacked???
But that wasn't the extent of the problem... I succeed at the raid, all opponents around the 1k level, so I should have pulled about 4-5k + the 3K stolen... each fight however I was only getting like 120 raid chips. WTF. Happened all the way through, was getting rewards like I was fighting 1 star opponents. Then at the end of the raid, the stolen amount is way low too.
So, I started the raid over 10K chips, and ended it one energy poorer and with a net loss of 5k raid chips, even though I won.
So yeah, a bug. Worse, now I don't have full energy and not a chance in hell of hitting the 18k number now.
Oh, and here's evidence.