Home
›
General Discussion
Your raid team?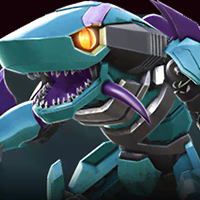 Serapth
Posts: 157
Just a curious conversation on what team you use for raiding?

Mines mixed a bit. Due to game balance, you can almost always expect to encounter 2-3 harm accelerators and generally that means a Grindor on the first node. A Mirage on a Laser mod node is almost always a given as well, while Bonegrinder is a pretty much guaranteed staple as well.

For me, this basically means MV1 Prime is pretty much mandatory.

Beyond him, the rest of my team is a mix of Ironhide, Barricade, Ratchet and Bumblebee. Barricade is a more and more popular choice as tech opponents seem to be more and more common.