Home
›
General Discussion
The Transformers Forged to Fight community has officially moved to Discord. For all the latest news and updates,
join us here!
Yay. The return of Quintesson Bases (just in time for T4 Knight Crystal Raids)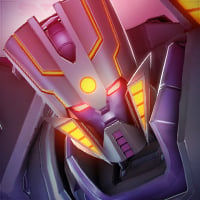 massimo51
Posts: 88
I haven't seen a quintesson base in months. Now that the T4 Knight Crystals arrive. My second raid is you guessed it a Quintesson Base. How in God's name are we supposed to move up in medal count to get more Knight Crystal shards if you drop Quintesson Bases to slow us down. So the only way to overcome this will be to spend energon for Raid Tickets for the wasted Raid ticket on the quintesson base. I guess keeping it fair just wasn't in the cards on this one.