Home
›
General Discussion
Just came back after several months and this is what I've notice today.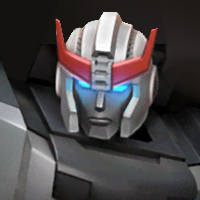 IvanTy
Posts: 55
Huge congrats to the players since day 1 who are still here.I gave up this game several months ago cause theres no new interesting story and events are up and then after visiting this game they replayed event missions how come? What did i miss? My question is why the games playerbase went down? The global chat isn't active anymore? All available alliance don't have active players the ones you can see are 40days to 260days offline. And after several months there's no new bots only a reskin starscream a.k.a Thundercracker? Why oh why can you explain it to me in full detail?Veterans?

I talk to GunzO several months back that he says the playerbase will rise but how come its not?

Post your comments down below and i want to hear your thoughts.