Home
›
General Discussion
The Transformers Forged to Fight community has officially moved to Discord. For all the latest news and updates,
join us here!
Introducing new characters in game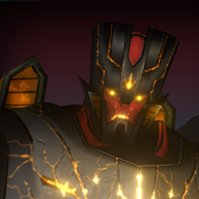 Stunticons19
Posts: 1
If more new characters are introduced then it would be great.
Characters like Springer, Sandstorm, Kup, Cliffjumper,Titans from both Autobots & Decepticon sides, Swindle, Metroplex, Trypticon, Primus, Rodimus prime, Unicron etc.
Please enhance Ratchet, Shockwave,Soundwave, Arcee etc's abilities
Tagged:
This discussion has been closed.