Home
›
General Discussion
26K chips, purchase poll!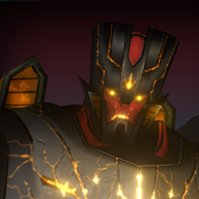 꼬물이
Posts: 37
Huge thanks for everyone who answer my question before.
Now, I have a last favor to ask with this event...
I was going to purchase 5 star Galvatron and spend rest 6k chips for dupes or 4 star Galv,
But recently I pulled 4 star galv.
So, now I'm confused again.
My scout, tech is probably the strongest two for now. And warrior, Demo, tact follows up. Brawlers class is the weakest.
Now, my plan is to buy one 5 star and one 4 star, and some 3 stars to forge/dupe, right?
Options are,
1. 5 star OG prime, 4 star ???
2. 5 star Galvatron, 4 star ???
3. 5 star Tantrum, 4 star ???
4. 5 star ???, 4 star ???
Please recommend any bots for the ???.
If I choose 5 star other than Tantrum, probably the 4 star will be him.
I love playing with tantrum. I don't play him very well, so I just lock backstep and only use dash, combo, sidestep, block, sp 2 or 3. While taking some/lots of damages, he can fetch me a win from harder opponents without a big noise with his massive damages.
But I'm not sure if he is a good enough option for 5 star, to compete with the likes of OGP and Galv.
For Galv...Charge buff, spam strong range, combo when cpu is close, block, sp 2 or 3.
For Prime, it's just standard. Use everything whenever I can.
So...lead me to the brightest path!
26K chips, purchase poll!
26 votes
Tagged: