Home
›
General Discussion
The Transformers Forged to Fight community has officially moved to Discord. For all the latest news and updates,
join us here!
Thundercracker, It's SO hard!!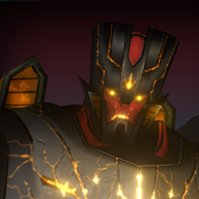 꼬물이
Posts: 38
I'll start by saying, oh my god!
This can't be real...

First of all, I'm not a good player.

I do play little bit better than before, but ain't that good yet.

Now my playing style is bit more agile, I can dodge attacks, can go up to 30 or more chain if I pay attention.

Well, not all the time. Say if I'm playing Tantrum. I don't use backstep at all. Since his sp 2 and 3 damages are just crazy with his buffs, I just spam dash-combo-heavy-block until sp 2 or 3.

For Galvatron, I fully charge the buff and spam heavy, like when I play Ironhide.

Prowl is my favorite, since his buffs are really easy to use, and with his sig and sp 1, he can just ignore opponent's sp most of times.

But none of it, none of it does work on TC.

MY GOD, I don't even have an idea about him.

I read his info on wiki and I still don't get it.

Why does he take so little damages? What's up with his buffs? How do I delete them? When does he get nullified (is this the right word?)?

When his at lower level, it's okay. But when I faced him on this 4 star event mission...

It costs me at least 3 bots to defeat him.

Well, he was at 4,000 or something and my guys are at 2,000 or lower, but it was just wicked.

He doesn't strike hard, but my hits are like nothing. Two digits.

And if I was able to stand for sometime, suddenly he gets nullified, and finally he is vulnerable. And then he becomes brick wall again.

How does he work? Is there any strategy to beat him?

Almost every bots in this game as an opponent was not particularly hard to beat so far. But TC...He stands above all other. What is with him?

Please, share your tips on TC. I have no idea ;(

Maybe it's just my skill, but isn't there any right way to face him? If I remember correctly, when I use sp 3 on him he got nullified, or it was just a coincidence...

Or is it with his mods? Is that it? Maybe...
Tagged: