Home
›
General Discussion
Ore-13 Crystal drop rates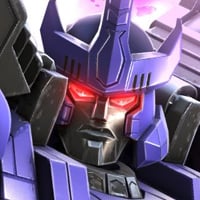 NorthernLightRC
Posts: 90
First off I'm loving the crystals and rewards they give. I just wanted to see if anyone else thinks the relative drop rates of some of the items seem a bit unbalanced, specifically the ratio T3B and T2A drop. I get the top tier of the crystals, and although I do rank up my lower bots for forging, I am at the stage I'm focusing on 5* and 4* bots. I currently have about 15 T3Bs in my overflow stash, compared to having only 5 T2As in my inventory. The ratio of using T3Bs to using T2As when upgrading seems to be roughly 2-1, but the drop rates in the Ore-13 Crystals seems in my experience to more like 4-1 or greater.
Is anyone else experiencing this type of imbalance or is it just my RNG luck?
If it's everyone could Kabam look into a slight tweak to the drop rates?