Home
›
Alliance Recruitment
The Transformers Forged to Fight community has officially moved to Discord. For all the latest news and updates,
join us here!
Blood Bath & Beyond [MtDew] is recruiting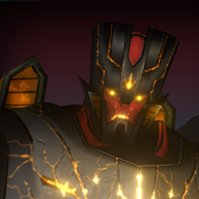 Panzer722
Posts: 2
Blood Bath & Beyond is now looking for more players to fill our ranks for Alliance Missions and beyond.

I am the alliance leader and have previous, top tier experience with Kabam's Mcoc title. Using my previous knowledge and experience, Im constructing a group of like minded players to take to top tier, end game material.

Alliance Missions and general progression throughout all aspects of the game are the focus that I'll have to help you go further...I know I can't do anything alone so advancing you and your game is my priority.
We will attend Alliance Missions daily when available and advance in other areas when they're not available. I don't ask for hours of your day, just a few fights each day and to stay active is all I require.
Any player not logging in for more than 3 days without any prior communication will be viewed as a voluntary, self termination of the alliance and will be removed.
Other than being active, skill and gear is not a requirement since we will be working together to achieve that, while progressing towards the same goal.
So if you're looking for a highly active alliance to help you along your way, look for [MtDew] in the alliance search or friend me, Panzer722, to come aboard.
I look forward to hearing from you.