Home
›
General Discussion
If Raiding is a crucial part of the Game can Kabam PLEASE.........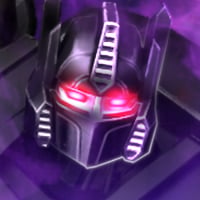 McBusket
Posts: 174
Hello Kabam.
@Kabam Miike
and
@Kabam Vydious
I was wondering if you could pass this onto the Dev Team. If Raiding is a important mechanic of the game then could we please have some sort of better chance at obtaining the Allusive Mods such as Tech Console, Prime Module, and Scouts Sentry. Or perhaps since we are not getting any new bots, can we at least get some NEW MODS. Perhaps some of the ones that are found in Event Missions or Special Events. Just a little something to spice up the Raid aspect of the game instead of it feeling like a soul sucking life experience.
Thanks for hearing me out and hopefully we can get a little something added to the Raid system.
Tagged: